Graduate Qualities
The Trinity College Graduate Qualities articulate the skills, qualities and dispositions that the College aims to foster in all our students. Our graduate qualities are based on the core values and mission of the College and were developed in consultation with students, parents, old scholars, staff and our enterprise partners.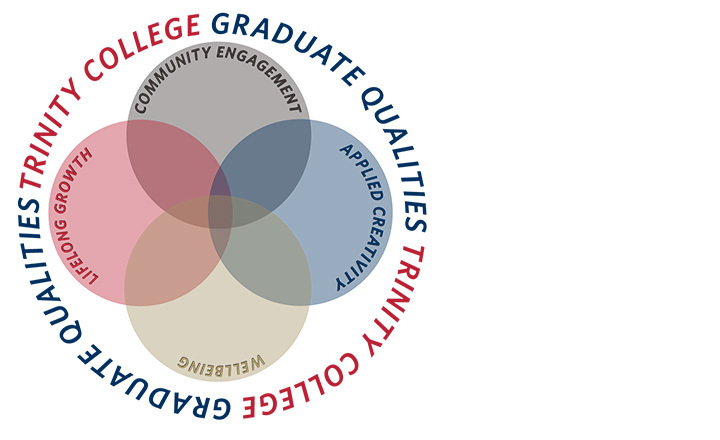 TRINITY COLLEGE GRADUATE QUALITIES
Applied Creativity - the ability to develop novel and effective solutions in response to current and future challenges.
Wellbeing - a state of physical, mental and spiritual health that enables individuals to flourish in life with meaning and purpose.
Lifelong Growth - the ability to be self-regulated and self-directed in the ongoing pursuit of personal and professional growth.
Community Engagement - the ability to build positive and responsible relationships that achieve social good, locally and globally.
Read full descriptions of the above Graduate Qualities here.