A Day in The Life & University Engagement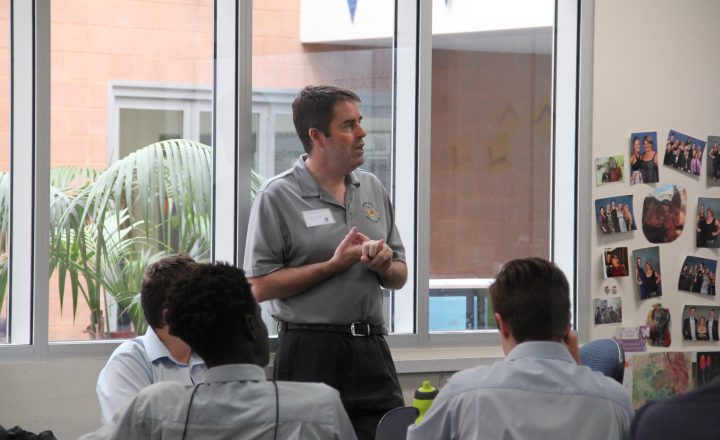 Trinity College Senior (TCS) has the depth and breadth of subject choices to accommodate a broad range of student interests, abilities and future goals.
Our experience tells us academic success, self-confidence and skills development are all closely linked and that students thrive in a supportive environment of experienced, motivated and dedicated teachers equipped with our state of the art facilities.
Our formal relationship with the University of South Australia (UniSA) allows students to meet on site with university representatives and obtain first hand new developments within the sector.
To help our young emerging adults make informed and wise choices about their futures we offer a variety of interactions with the tertiary sector and workplace. These involve the challenging process for subject prerequisites, course content, assessment practices and student expectations for the tertiary sector. To a more exploratory engagement with professionals in the workforce visiting the College to answer students' questions about pay rates, work conditions, promotional opportunities, on-going qualifications and running your own business. This event is called "A Day in the Life" and is free for all Year 10s.
Customised Learning at Trinity Senior
Trinity Senior has the breadth of subjects, experienced teachers and the depth of resources to individualise student learning. Within key learning areas students are able to maximise their career or tertiary pathways through a large choice of subject offerings backed up by thorough counselling and transition processes.
Appraisal of student progress is continuous throughout the year and takes many forms, i.e. via SchoolBox which parents can see LIVE via the College APP, work placement booklets from employers, SACE Co-Ordinator feedback about possible ATAR scores, VET pathways performance monitoring by Pathways Co-Ordinator, feedback from Year 11 and 12 Co-Ordinators, tutor teacher advocacy, individual class teacher comments, Parent Teacher Conferences and formal Term and Semester reports.
The opportunity exists for individual students to re-negotiate their pathway during the year and opportunities are provided for students to attend career days, tertiary institutions, meet university lecturers and talk to industry representatives, practice interview techniques and develop their own CVs.