Strategic Vision
Trinity needs to continue to plan for a bright future. During the course of the year, the College Board has applied much of their energy into strategic planning. Six key areas, each with a clear vision statement, have been established. Key stakeholders have been diligently working to operationalize this plan and concrete projects will be announced shortly. Achievement of the plan will enable Trinity College to continue to get the best outcomes for the students in our care and to make a positive impact on the wider community. Click on the image below to download a copy of the 2019 - 2023 Strategic Plan.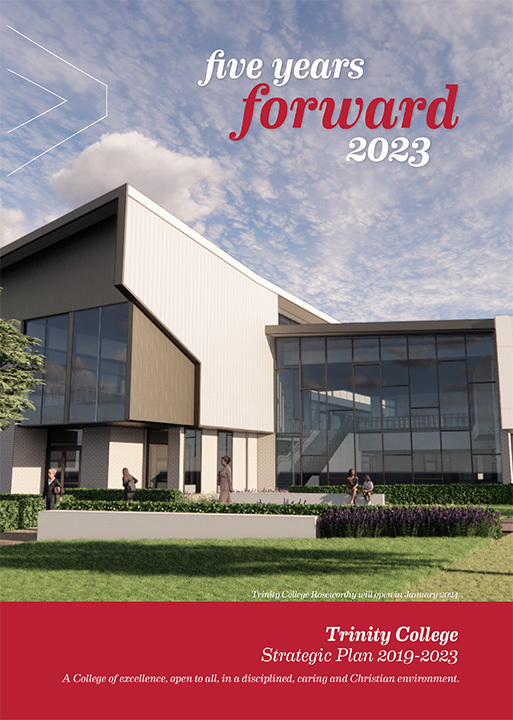 Educating For the Future
With a passion for educating the whole person, Trinity College offers a world of opportunity for your child. Learning is not just confined to the classroom. Our facilities allow so much more to occur - extension opportunities enable us to develop the whole child. Watch this video to experience a small sample of what Trinity College offers.