Senior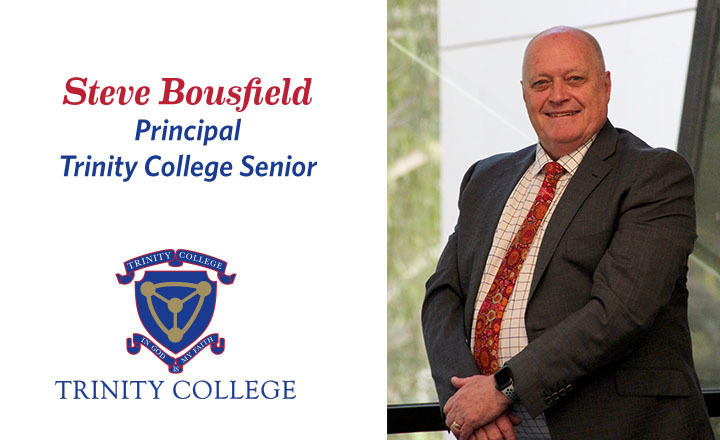 One College, five schools, Trinity College Senior is for Year 11 and Year 12 students and was established in 2006.
Set on over 20 acres of spacious landscaped grounds, Trinity College Senior has state of the art classroom facilities as well as sporting ovals, netball and tennis courts, a gym and onsite student and visitor carparking. The school is located approximately 30km north of Adelaide in South Australia.
STREET ADDRESS: Alexander Avenue, Evanston South 5116
POSTAL ADDRESS: PO Box 131, Gawler SA 5118
TELEPHONE/ABSENTEES: (08) 8523 8704 or (08) 8523 8705
EMAIL: senior.office@trinity.sa.edu.au
Head of Wellbeing - Vickie Lester
Head of Academics - Susan Keylock
SACE Co-ordinator - Justin Simmonds
Pathways Co-ordinator - Claire Goble
Rachel DalBello
Nathan McGrath
Shaun Bollmeyer
Each Trinity College school uniform features a distinctive coloured shirt - the Trinity College Senior shirt colour is grey. Download a copy of the full College Uniform Guidelines here.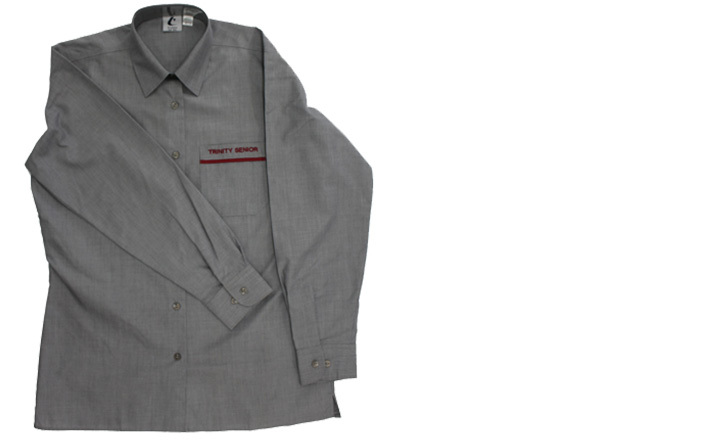 Image shown is an example only of a Trinity College Senior shirt.