Foundation News & Events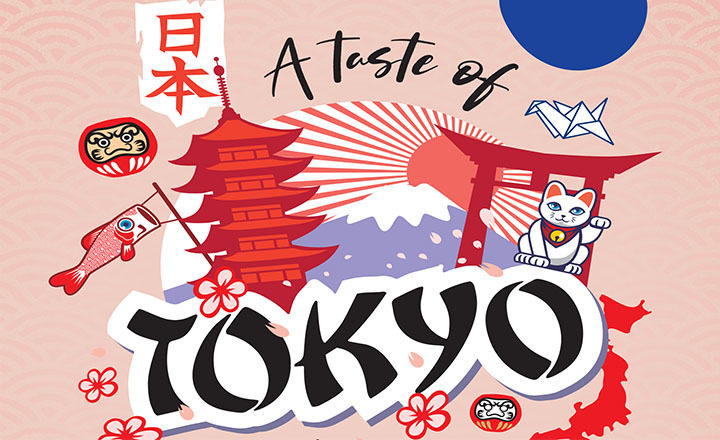 2021 Foundation A Taste of Tokyo Dinner
The Foundation annual fundraising dinner with silent auction items. Enjoy a three course dinner with accompanying wines. Tickets are $150 per person. Telephone the Foundation Office on 8523 8754 for table bookings and tickets. Download a flyer here.

2019 Foundation da Vinci Dinner
The much-anticipated annual Trinity College Foundation fundraising dinner was held on Friday 2 August in the Ian McLachlan Room at the Adelaide Oval. Leonardo da Vinci inspired this year's theme with guests embracing and celebrating innovation, invention and creativity. Guests were welcomed by members of the robotics team and their recreation of a da Vinci designed cart they had cleverly automated.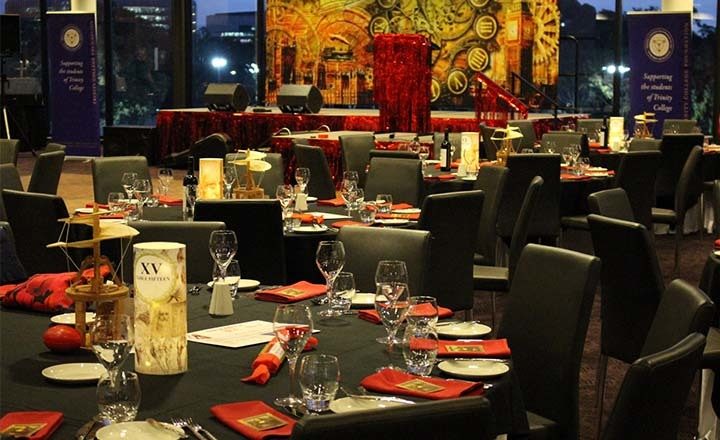 The Foundation Board is pleased to announce that the 2019 Trinity College Foundation da Vinci Dinner raised $34,664.00. The Foundation Board extends their thanks to all donors and volunteers who made the night such a success. Read a full account of the evening here. We acknowledge the generous support of our 2019 annual dinner corporate sponsors:
PLATINUM - HP
SILVER - Campion
BRONZE - Mossop Construction & Interiors, Academy Photography, Detail Studio
TABLE - Nexia Edwards Marshall, ORORA, Neopost, Nuago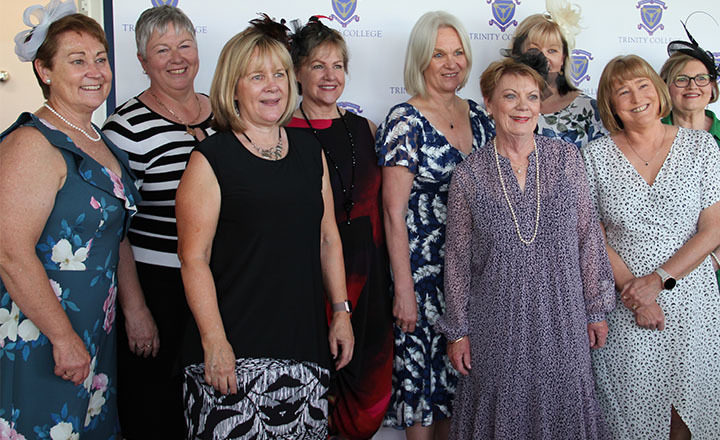 2020 Foundation Frocks & Fascinators Luncheon
The Trinity College Foundation hosted the annual Frocks & Fascinators Luncheon in the Pavilion on Tuesday 3 November. The fundraising event attracted guests who all embraced the Melbourne Cup theme. Catering and service was provided by Year 11 Semester 2 Catering students who all excelled at being chefs, kitchen crew and waiting staff. Event highlights included a raffle, sweeps and a fashion parade of formal attire presented by Brides and Bloom and modelled by Year 11 students. Well done to these students who helped raise monies for the Foundation Scholarship Program.

Foundation News
The Trinity College Foundation offers a number of scholarships to students both internally and externally. Visit the Scholarships webpage for further information and application forms.
Trinity2Cambodia Service Award
Through the generosity of supporters of the Trinity College Foundation and fundraising activities, we are pleased to support the Trinity2Cambodia service trip by way of an award. The award exists to acknowledge a student who is striving to help others and willingly volunteers to support College life.
The Trinity2Cambodia Service Award will create an opportunity for a Trinity student to contribute to the richness and diversity of the College's community through learning about Non Government Organisations (NGOs) abroad, performing volunteer work in Cambodia, developing new strategies to help others in need and their ability to strengthen community relationships.

Certificate of Academic Merit

The Certificate of Academic Merit is presented to students who make significant improvement in academic areas. The award is designed to recognise and promote academic achievement and is intended to complement other forms of recognition by acknowledging students who might not otherwise be recognised. A total of 16 certificates are presented in Term 3 annually across the College Middle Schools. Each recipient also receives a commemorative book.

2020 Winners


Blakeview
Rishika Dahal
Jack Hanly
Merliz Augustus
Ashton Hill

Gawler River
Felix Lloyd
Harrison Spackman
John-Paul Bergamin
Mikaelah Harris

North
Cameron Herd
Grace Reeves
Ebony DeKort
Jordan Hissey

South
Isabella Surman
Bailey Yeomans
Aimee Hanson
Jirselle Sison
2020 Operation Flinders
The Foundation supports Trinity College students to attend Operation Flinders a is a South Australian based charitable organisation that runs a world leading wilderness adventure program for young offenders. The program takes participants between the age of 14 and 18 years on an eight day exercise in the far northern Flinders Ranges, providing an opportunity for its participants to break away from their past and grow as valued members of the community.
Foundation Citizenship Medal
Each year the Foundation presents Citizenship Awards to students from all five schools for their overall contribution to the College through personal dedication, strength of character and good citizenship. Recipients may have made outstanding contributions in academic effort and success, sporting contributions and participation, cultural and worship endeavour, House involvement and general leadership and community service outside the College.
2020 Winners
Blakeview

Jack Dexter
Bryce Young

Gawler River
Maia Bartolo
Olivia Gilmore-Rankine

North


Zac Walker-Kluske
Tegan Hardy

South

Caitlin Burdelof
Broc Rowen
Matthew Jacks

Senior
Chloe Sharpe
Darcie Hancock
Spirit of Trinity Fund
The Spirit of Trinity Fund supports students in a tangible way to continue their schooling at Trinity College. Examples of support are, but are not limited to, uniforms, textbooks, stationary, learning tools, subject related excursions, counselling/professional support and emergency care. Since its inception in 2013, we have supported 112 students at a cost of $42,000.