The Trinity Institute
South Australia is at the forefront of economic and societal transformation. Increasingly frequent disruptions from forces such as advancements in technology and globalisation are the new normal. The changing demands of modern education have been outlined in numerous policy statements including the Melbourne Declaration, OECD 2030, Gonski review, National Curriculum and the South Australian Certificate of Education (SACE). The common call in these documents is to equip young people to be life-long and self-regulated learners and Trinity College is committed to be a place not only of 'best practice' but also 'next practice'. With this in mind, The Trinity Institute has been established.

The Trinity Institute, is leading a transformation in schooling to equip students with the skillsets and mindsets needed to flourish in a future employment landscape that is likely to be shaped by increased disruption and fast paced change.
In collaboration with key partners and educators from all areas of Trinity College, we are exploring and putting into practice structures that engage complexity and foster the emergence of student innovation and creativity or put simply, moving from environments where students want to learn rather than have to learn. Find out more here.
Graduate Qualities
The Trinity College Graduate Qualities articulate the skills, qualities and dispositions that the College aims to foster in all our students. Our graduate qualities are based on the core values and mission of the College and were developed in consultation with students, parents, old scholars, staff and our enterprise partners.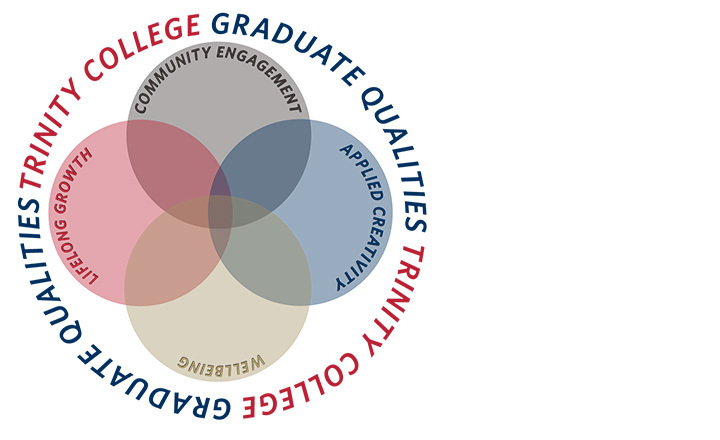 Trinity College Graduate Qualities
Applied Creativity - the ability to develop novel and effective solutions in response to current and future challenges.
Wellbeing - a state of physical, mental and spiritual health that enables individuals to flourish in life with meaning and purpose.
Lifelong Growth - the ability to be self-regulated and self-directed in the ongoing pursuit of personal and professional growth.
Community Engagement - the ability to build positive and responsible relationships that achieve social good, locally and globally.
Our Research
The focus of our research is to create and transform educational systems and practices that support students to move creatively into an unknowable future.
Our primary focus is applied research, building on the strength of our staff. Research will be undertaken by teachers completing higher degrees (Masters and PhD) and collaborative research projects with universities. Current projects include:

Learning Analytics Approaches for Assessing the Attainment of Graduate Qualities
Creativity and Innovation Assessment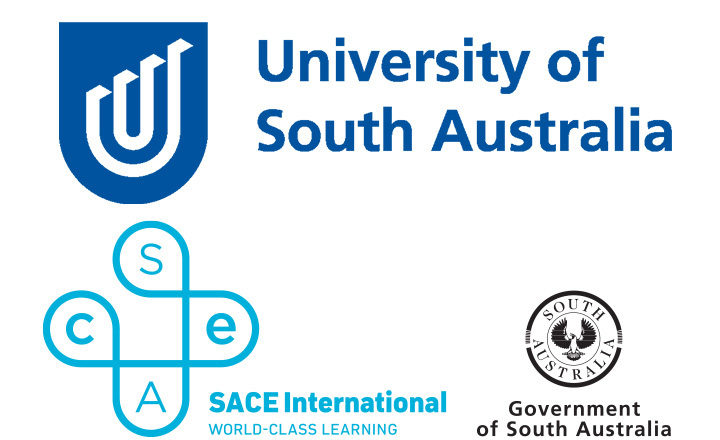 Our Partners
The Trinity Institute will coordinate and facilitate practitioner inquiry-based projects and is open to meaningful collaborations with other educational and enterprise partners.

Our foundation partner is the University of South Australia (UniSA), overwhelmingly the destination of choice for many Trinity College graduates undertaking tertiary education.