2020 SALA Exhibition – Emergence
August 14, 2020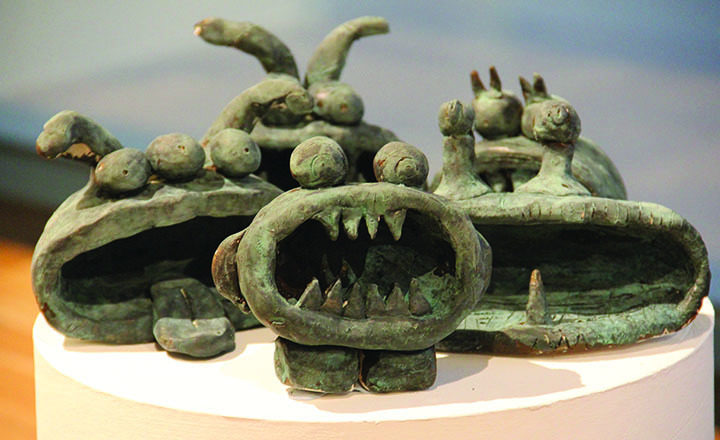 The 2020 SALA exhibition Emergence was officially opened on Friday 14 August and is the first public art installation to feature in the Trinity Innovation & Creativity School gallery.
The exhibition had something for everyone including live virtual building of a fairy tale setting Rapunzel. Download a catalogue here.
The exhibition includes artwork from our students, staff and our guest artists' in residences. This year we are very fortunate to host internationally recognised ceramic artist Gus Clutterbuck, as well as digitally progressive artists from Monkeystack.