Senior School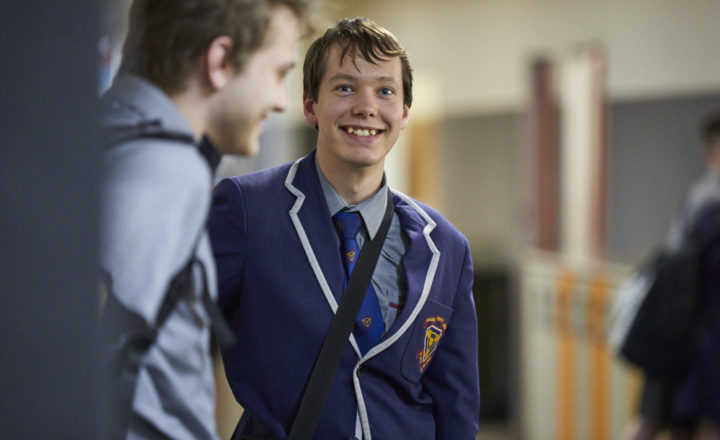 Trinity College Senior (TCS) is a learning community committed to providing the finest in contemporary educational practice and offering the most appropriate learning opportunities for all its students. At TCS our focus is on understanding and valuing each student in a friendly, academically challenging environment.
Students are at the centre of learning at TCS and all decisions relating to university, VET and employment pathways, behaviour management, pastoral care and assessment are made with this in mind. This means programmes and courses are case managed to equip all students with the knowledge, skills and attitudes to help them achieve individual long term goals.
As a Senior School dealing with mature young people, more emphasis is placed on self-discipline and taking responsibility for their own actions. The staff of TCS are committed to the highest standards of professional conduct and teaching expertise supporting students through the journey of their senior years.
Explore our wide range of educational opportunities and the pathways, including scholarships, available at Trinity College Senior and make the right choices.
Year 11
Visual Art: Art
Visual Arts: Design
Creative Arts: Photography
Drama
Music
English Literary Studies
English Core
Essential English
English as an additional language
Health
Physical Education (Academic)
Physical Education (Athlete Development)
Physical Education (Recreational)
Workplace Practices (VET only)
Specialist Mathematics
Mathematical Methods
Mathematics General
Essential Mathematics

Chinese Continuers
French Continuers

Geography
History
Accounting
Business & Enterprise
Legal Studies
Religion Studies
RAVE
Physics
Chemistry
Biology
Psychology
Agriculture & Horticulture
Design Technology – Furniture
Design Technology – Metal
Design Technology – Electronics
Design Technology – Automotive
Year 12
Visual Art: Art
Visual Art: Design
Visual Art in Practice
Drama
Music – Musicianship
- * Solo & Ensemble Performance
- * Music Studies
- * Music Explorations
English Literary Studies
English Core
Essential English
English as an additional language
Health
Physical Education
Workplace Practices (VET only)
Specialist Mathematics
Mathematical Methods
General Mathematics
Essential Mathematics

Chinese Continuers
French Continuers
Geography Studies
Modern History
Australian History
Society & Culture
Accounting Studies
Business Studies
Legal Studies
RAVE
Physics
Chemistry
Biology
Psychology
Agriculture Science
Material Products – Furniture
Systems & Control – Automotive
Food & Hospitality
Childhood Studies
Information Technology
Design & Technology - Multimedia
** The above subject offerings are current as at January 2022. However, subject offerings may change from year to year. For further information, please contact the Enrolment Office on +61 8 8522 0666 or email us at enquiry@trinity.sa.edu.au. **