Trinity College Recognised Nationally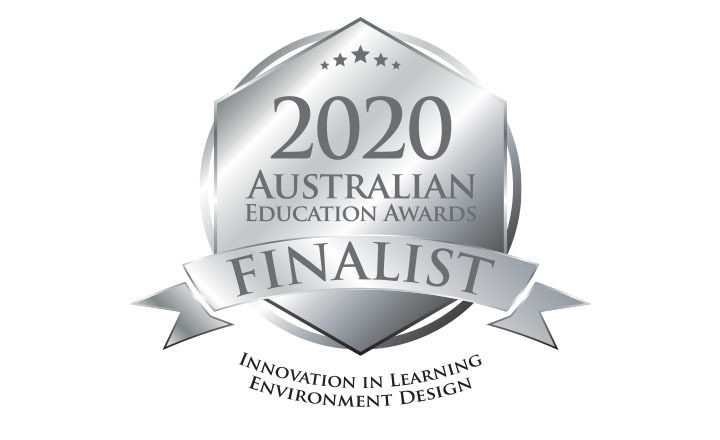 Trinity College has been recognised nationally for excellence in the design of a student learning environment. The Trinity Innovation & Creativity School (TICS) completed in December 2019, has been named as an Australian Education Awards 2020 Finalist in the category of, Innovation in Learning Environment Design.

The new school building (TICS) is the result of a rigorous consultation process between architects, educators, students, parents, our wider community and with our university partners. The design was informed by a growing body of knowledge in learning design for the 21st Century and reflects the increasing dependence of technology in the workplace, along with greater need for critical and creative, collaborative working skills.
The TICS design features spaces intended to reflect that pedagogical shift – with flexible, fluid spaces; being multi-textural and multi-purpose; with embedded and integrated collaborative ICT services; break-out spaces alongside classrooms and a lecture theatre, with facilities for VR and 360-degree immersive environments.
Technology chosen for TICS reflects the need for students to be across industry standard tools in a variety of different areas. Additive manufacturing (commercial grade 3D printers), virtual reality and 360 projection are examples of technologies that are becoming key for students to participate in emerging industries.
The College is developing in students a self-directed approach to learning. This learning space gives students the opportunity to develop greater ownership of the learning environment. From the ability to make their own room bookings, to the many breakout spaces on offer, the design of this learning space enables students to craft their own experience. For example, view Year 8 student Ryan who has produced his own podcast "The Road to the Big Time" available on Spotify and Youtube.
Trinity College seeks to improve educational practice to support young people to succeed personally and academically at school and, in their lives beyond school. With our University partners, Trinity has co-developed a research agenda which has deepened the capacity of teaching staff to engage in powerful and purposeful reflection and evaluation of educational practices within this new space. Teachers will be upskilled in educational research, and contribute to the growing body of knowledge in 21st Century learning spaces through Masters and PhD study and publication.
Winners will be announced: Friday 6 November 2020 in Sydney.