Trinity College Roseworthy to Open 2024
September 09, 2021
It is with great excitement that we are able to confirm that Trinity College Roseworthy will open for Early Years to Year 6 students at the start of the 2024 school year. From day one, Trinity College Roseworthy students will have access to the same education model, quality staff, facilities and opportunities as the other EY-10 Trinity schools.
The new school, located in the St Yves Estate, will offer 21st century classrooms, a full-size oval, soccer pitch, courts (basketball, netball, tennis), hall, canteen, playground and landscaped grounds.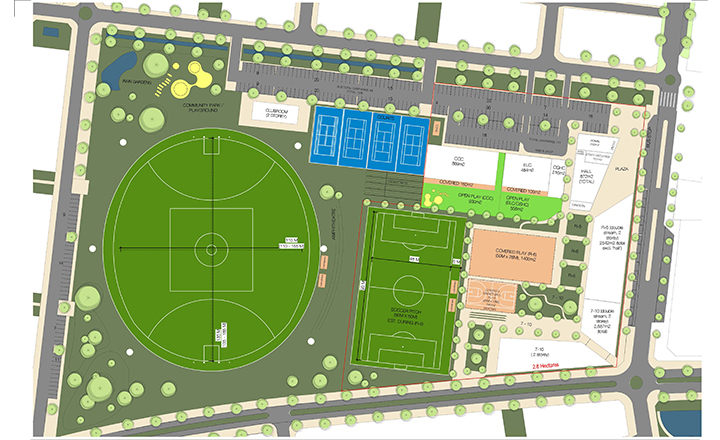 Contracts have been signed, land sale targets have been reached, and we have started the design stage of the project with the architect. Construction will start in the latter half of 2022. The new Roseworthy Principal will be appointed early in 2023. The opening of a new school generates many decisions that have to be made, including uniform colour, House names and staff employment. We look forward to working with many in our community including students as we go on this journey to establish another flourishing Trinity school.
For families who wish to attend the Roseworthy school, please contact our Enrolments team at enquiry@trinity.sa.edu.au to discuss how to secure your place.