Tennis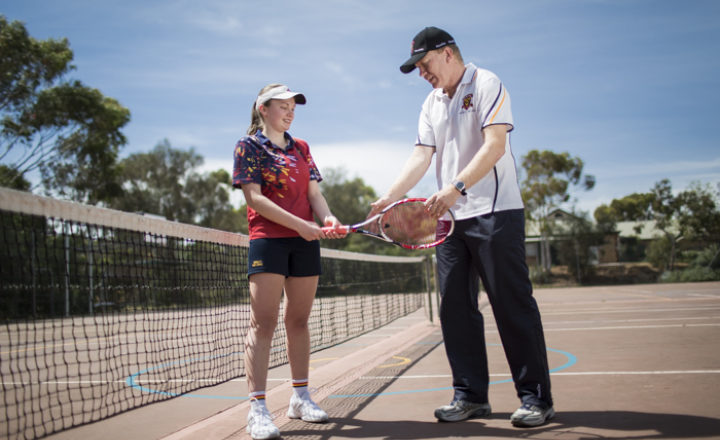 Trinity College offers a tennis program that caters for all levels of participants from Early Years to Year 12. The program aims to provide an enjoyable and competitive environment for students to develop their abilities.
ANZ Tennis Hot Shots Program
Suitable for beginner players from Early Years to Year 5. Sessions are held on Friday afternoons at Gawler, Wednesdays at Gawler River and Thursdays at Blakeview from 3.30pm until 4.30pm.