Soccer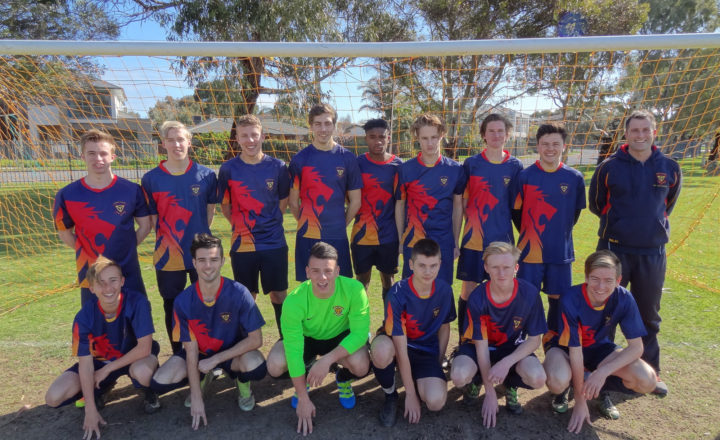 Trinity College offers a soccer program that caters for all levels of participants from Early Years to Year 12. The program aims to provide an enjoyable and competitive environment for students to develop their abilities.
In recent years Trinity has sent three players to the Australian Institute of Sport (AIS) and has had numerous players in SAPSASA, STIC and Skillaroos programs.
Trinity regularly makes state knockout finals, including a state championship in 2011 and two runner-up finishes in 2012 and 2013 for the open boys, as well as two state titles for the open girls in 2017 and 2015, and runner-up finishes in 2010 and 2011.
Early Years to Year 6
Scott Tunbridge, Soccer Technical Director runs a developmental soccer academy for players in Early Years to Year 6. Scott and an old scholar and ex-professional player who can show your child the correct fundamentals in a fun and dynamic environment. His Trinity College Junior Soccer Academy runs all year round.
Year 6 to Year 12
Trinity competes in the Sports Association for Adelaide Schools (SAAS) competition against other Adelaide schools in a home/away format throughout Terms 2 and 3 each year for the boys' teams, and we enter the Catholic Schools competition for our middle and senior girls. We also enter several teams each year into the SSSSA State Knockout competitions.