Equestrian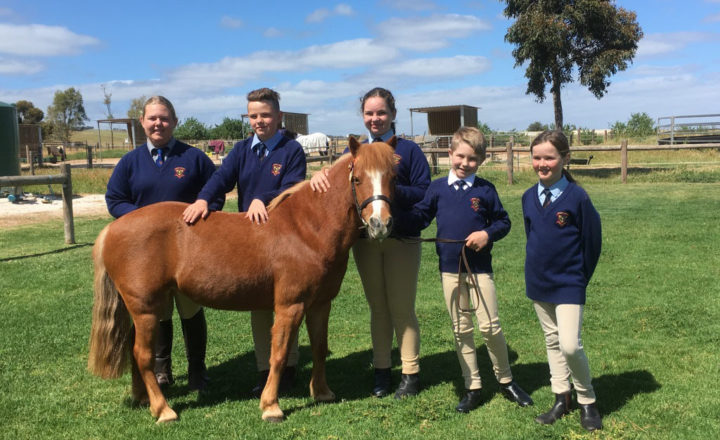 Each year Trinity College hosts an Interschool Gymkhana on site hosting up to 40 schools.
The Horsemanship Program now runs Tuesdays, Wednesdays and Thursday nights with a short break in the middle of winter. There are only four riders per lesson, each rider receives 15 minutes each privately then re-joins the group and continues to ride under the supervision of our group of knowledgeable and dedicated volunteers.

The Equestrian Centre has also hosts guest speakers and displays including horse dentists, farriers and horse acupuncturists.
The South Australian Dressage Association (SADA) is also moved to the Trinity Equestrian Centre starting in 2018. This is an exciting development as equestrian is now recognised as a school sport fielding a dressage team which competes at SADA under the Trinity banner.
Trinity College is the first school in South Australia to have such a team in open competition.