Athletics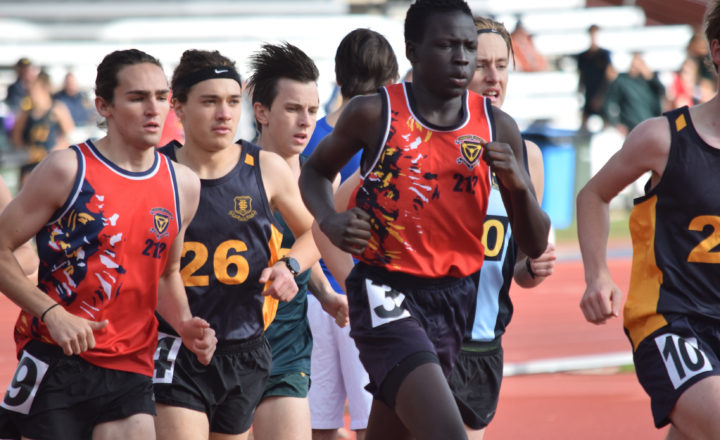 Athletics has a very rich and proud tradition at Trinity College. Despite the College's relatively short existence, Trinity has won the A1 boys state championship six times and been crowned girls state champions seven times.
Trinity College competes in several athletics events each year, including the Secondary School Sport South Australia (SSSSA) A-Grade competition, the Co-Ed and Achilles Cups as well as the SSSSA knockout competition.
Training for these events is all year round, on Monday and Wednesday afternoons at 3.30pm to 4.30pm on the Backroad Oval. We also have distance/cross country training in Term 2 on Mondays and Wednesdays on the Backroad Oval.