1st XVIII Indigenous Guernsey Launched
August 26, 2019
On Thursday 9 May, old scholar Wayne Milera (2015) officially launched the Trinity College 1st XVIII Indigenous Guernsey.
Designed by current Year 9 student Aaron Walker, the new Guernsey will be used at the most twice in the season as a clash jumper when we play St Ignatius and during designated indigenous round. Find out more about Aaron's inspiration for his unique design here.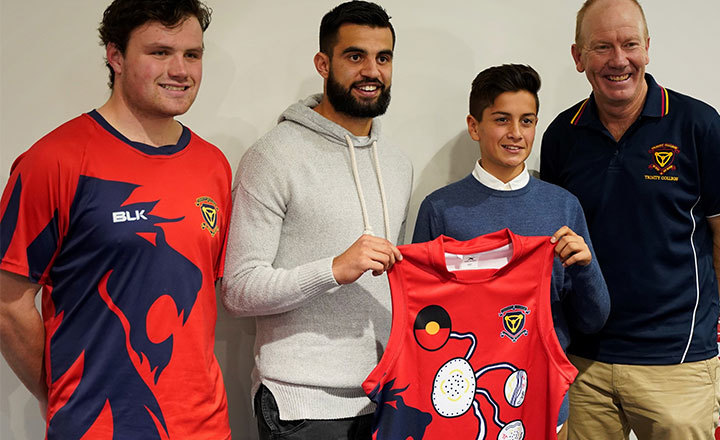 Left to right: Captain of the Trinity 1st XVIII Alistair Walling, Wayne Milera, Aaron Walker and Trinity College Football Co-ordinator George Gregory.