Download the New Trinity App!
September 06, 2018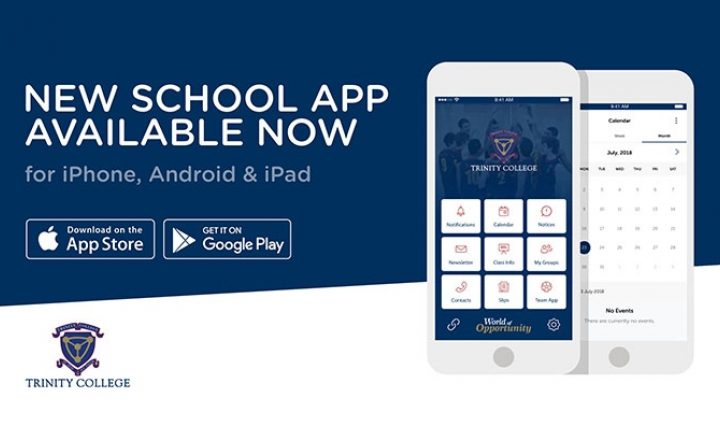 We are excited to officially announce the launch of the Trinity App! This marks a significant change in the way you will be able to communicate and interact with Trinity College.
The Trinity App will provide access to the majority of information and functionality provided by the Trinity Schoolbox Parent Portal and can be used on any Apple or Android or mobile device.
To access the App you can use you FamilyLink ID as your username and your Schoolbox password. Not used Schoolbox yet? Not a problem! Simply follow the 'Forgot password?' link on the App sign in page, enter your FamilyLink registered email address and follow the instructions on the recovery email. Use your FamilyLink id as your username and your new password to sign in. For more information CLICK HERE to download the Trinity App Quick Start Guide. Search for 'Trinity College Gawler' on either the App Store or Google Play to begin!
We are sure that you will find this new tool valuable. Our communication platforms are designed to enhance your experience with Trinity College and to further strengthen the collaborative relationship in caring for your children.
ANDREW NORWOOD
Director of Digital Learning